LONGXIANG plastic pallet are widely used in transport, warehouse, container, circulation box/case and so on. We have patent for this kind pallet, the main advantage is our pallets are consisted of 22 pieces of parts, so it is easy to be fixed by small replacement if any part is damaged. Our company support old for new service.
As a one-stop manufacturer, LONGXIANG provide all services from design to manufacture, offer perfect solutions for you. We design, produce, and sell products based on ISO9001 quality system to control the quality of each link. You would feel safe and credibility if you cooperate with LONGXIANG. With Globalization thinking business idea, LONGXIANG productions are spreading throughout Asia, Europe, Middle East and South America. No matter where you are, we are always at your side.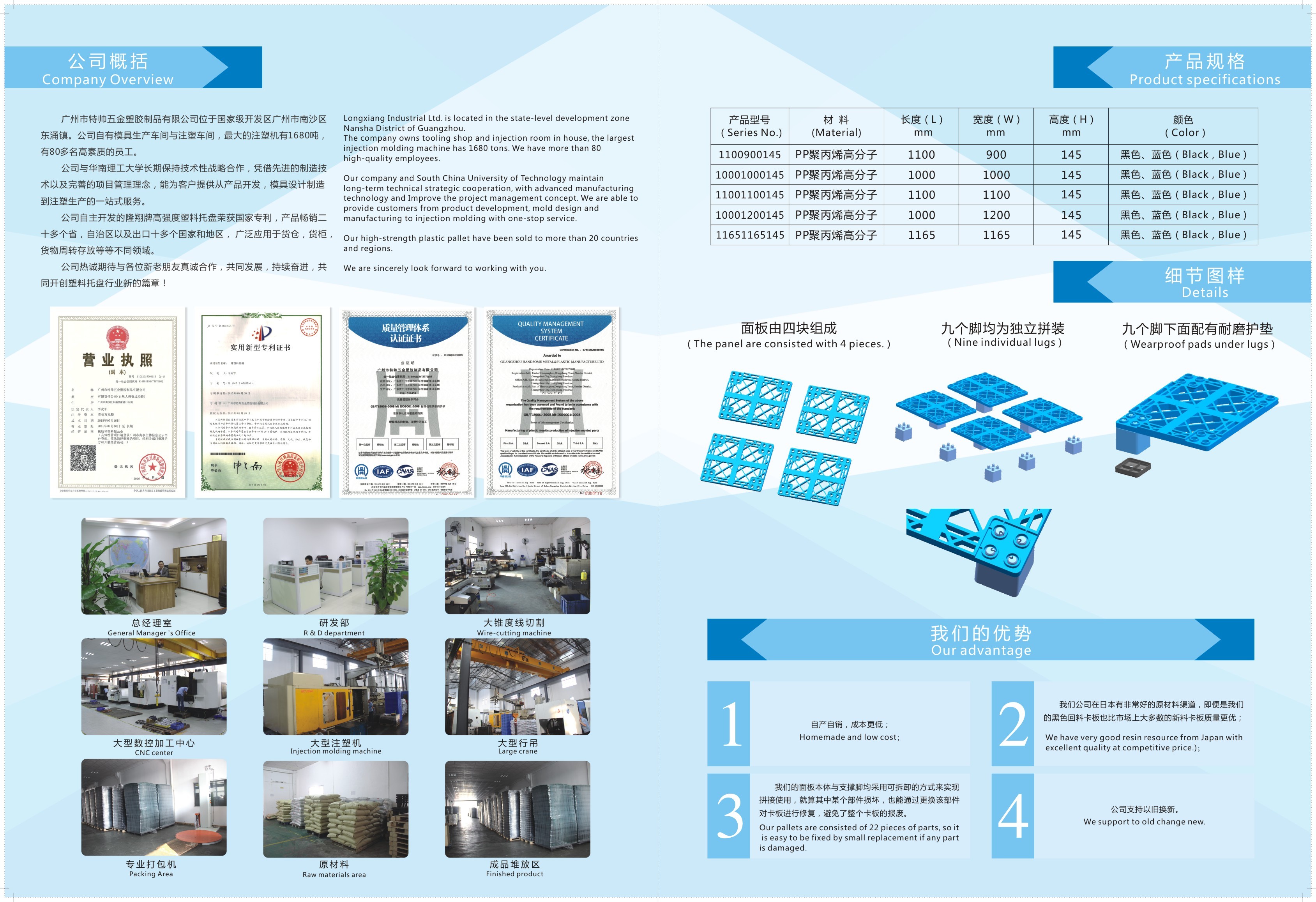 Sign up today for hints, tips and the latest product news - plus exclusive special offers.
We don't do spam and Your mail id is very confidential.